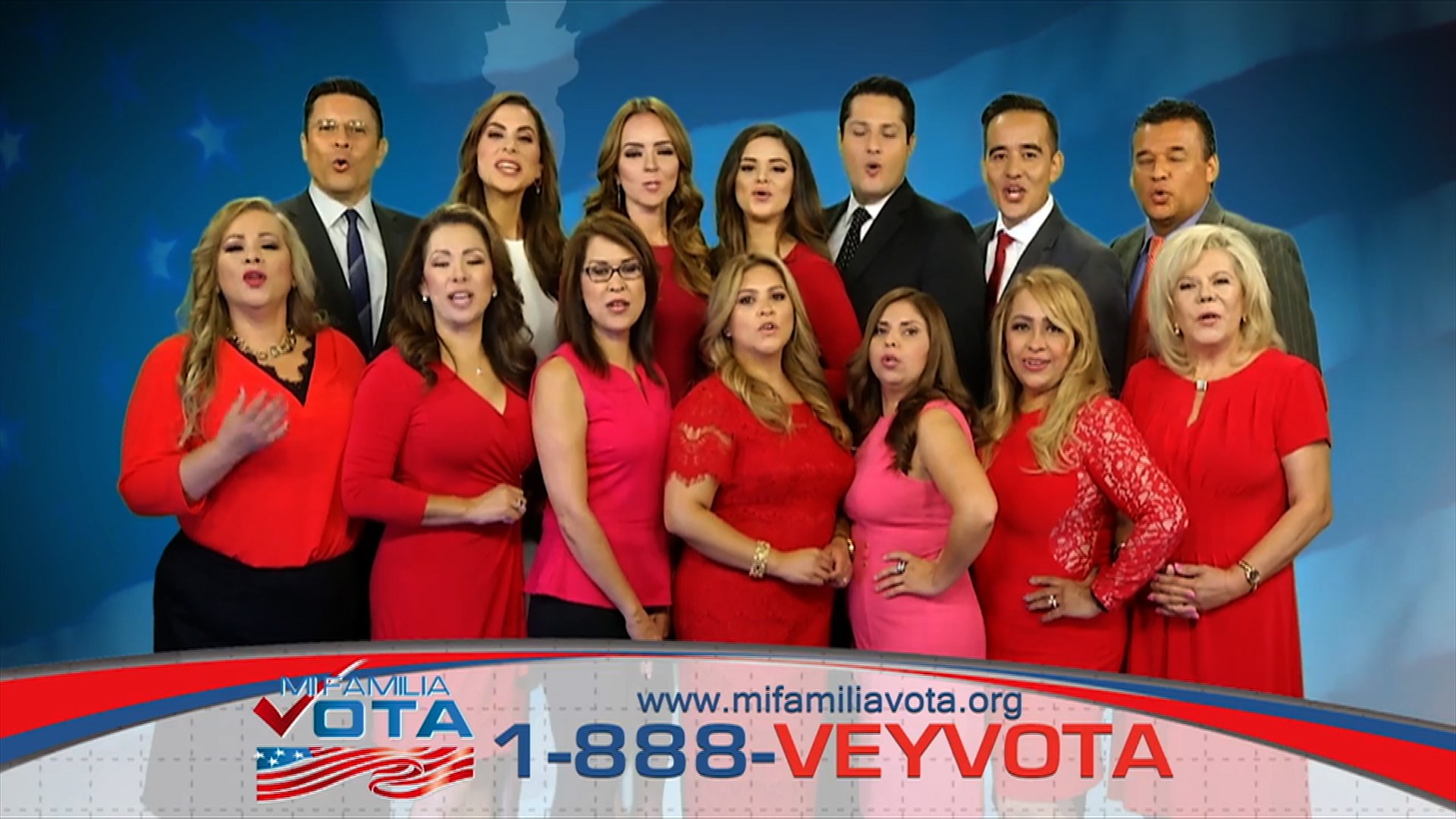 Mi Familia Vota
Latino leaders in Arizona are trying to register 100,000 more voters in the state.
Arizona's Spanish-language media outlets are competitive, so it can come as a surprise when Spanish radio, TV, newspaper and magazines join forces on the same message.
That message, in a 30-second radio and TV public service announcement, starts with "Unidos por nuestra comunidad," or "United for our community."
More than a dozen of Arizona's Spanish-language media personalities gathered in a studio to deliver a message imploring Latinos to get registered and vote.
In an interview with MSNBC, Francisco Heredia from Mi Familia Vota says Arizona is the first to assemble this kind of Latino voter outreach.
Spanish-language media competitors will come together to air thousands of ads pushing for more voter registration in the community and getting as many as possible to vote, he said.
The PSA will run more than 3,000 times on statewide Spanish-language radio and TV.
Arizona is 31 percent Hispanic, which Heredia says is a large enough percentage to swing a presidential election.