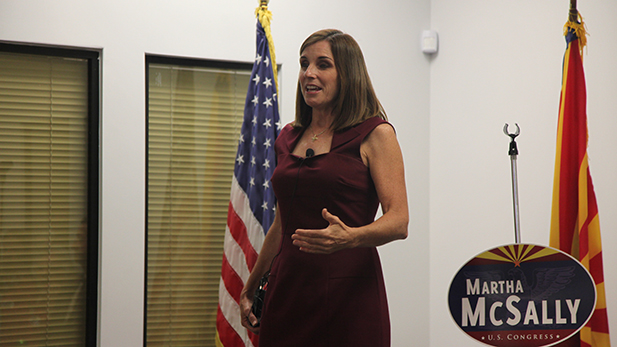 U.S. Rep. Martha McSally, R-Ariz., speaks to supporters Aug. 30, 2016.

Zac Ziegler
Former legislator Matt Heinz won the Democratic primary election in Arizona's 2nd Congressional District Tuesday and will challenge incumbent Republican Martha McSally.
With 97 percent of the votes counted, Heinz had 53.2 percent of the votes to 46.8 percent for Victoria Steele, another former legislator.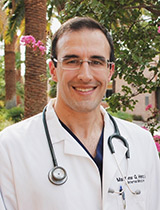 Matt Heinz (PHOTO: heinzforarizona.com)
In comments at a Democratic victory party, Heinz set the agenda for his general election campaign.
"Martha McSally has voted multiple times against funding Planned Parenthood, or has voted multiple times against equal pay for women or voted against protecting LGBT people in the workplace," Heinz said. "Those are not the values that are consistent with Southern Arizona."
McSally, who won her seat two years ago by 167 votes after a recount, said she is ready for the challenge this time, because she has something to run on.
"Look what I've got done," the former Air Force combat pilot said. "This isn't just rhetoric, it's not just words. It's actual results that are impacting people across our community, Democrats, independents and Republicans. It's a different campaign in the sense that I've got a record."
In the only other congressional race affecting Southern Arizona, Pinal County Sheriff Paul Babeu won the Republican nomination over four others in the 1st Congressional District, and former legislator Tom O'Halleran defeated Miguel Olivas in the Democratic race.
Babeu had 31.7 percent of the votes to runnerup Gary Kiehne's 23.3 percent. O'Halleran had 59.2 percent to Olivas' 40.8 percent.
In Southern Arizona's 3rd Congressional District, Democratic incumbent Raúl Grijalva of Tucson was unopposed. He will face a write-in candidate in the general election.