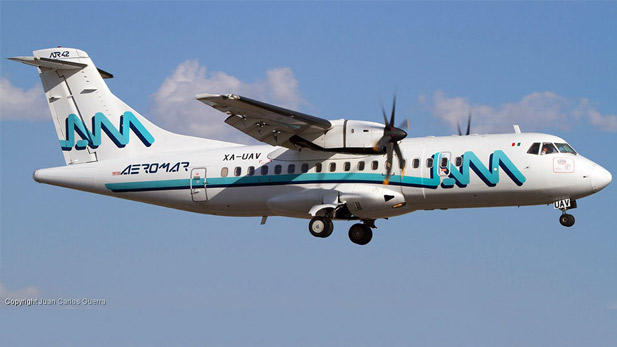 An Aeromar plane.

Aeromar Airlines
Direct commercial air service from Tucson to Hermosillo will begin in October for the first time in two decades.
A 68-passenger prop plane will make the one-hour flight for a cost of around $350 round trip.
In the mid-1990s, Aeromexico canceled all jet flights between Tucson and the Sonoran capital, going to a small prop plane. In 2008, those ended.
Aeromar airline will run the flight, and Richard Gruentzel of the Tucson International Airport says it will change the way Tucson does business with Hermosillo.
"It is extremely important. We have been trying to establish it ever since. The business community is very supportive and very excited about this returning because it will help them quite a bit."
In February there was word that a startup airline was trying to establish direct flights from Tucson to Guaymas – but that is yet to materialize.
Airline officials say the Tucson-Hermosillo route is a sure thing.
An attempt to book that direct flight for Oct. 3rd went through without a hitch.