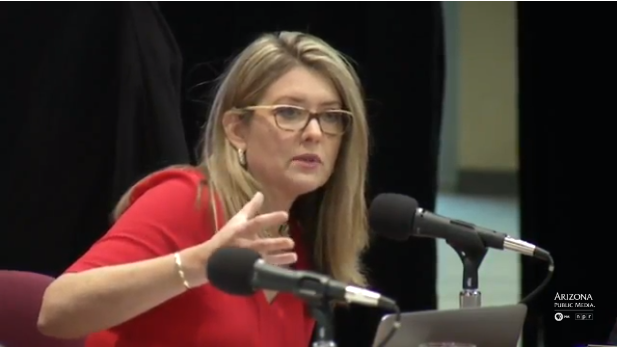 Eileen Klein, president of the Arizona Board of Regents.

AZPM
The Arizona Board of Regents will hold a special board meeting Friday afternoon in Phoenix to get legal advice about the University of Arizona's two colleges of medicine.
The regents may also "take possible action" regarding the colleges at the meeting, the regents said in a press release.
The regents held meetings about the colleges earlier this month after the Arizona Medical Association took a vote of no confidence in the colleges' leadership and asked the regents to investigate.
The medical colleges in Tucson and Phoenix are separate entities, under the leadership of the University of Arizona senior vice president for health sciences.
Regents' President Eileen Klein said last week she was made aware of allegations against the colleges related to misuse of public funds, ethics issues and accuracy issues in public documents.
UA President Ann Weaver Hart this week asked the regents for an independent investigation into the allegations.