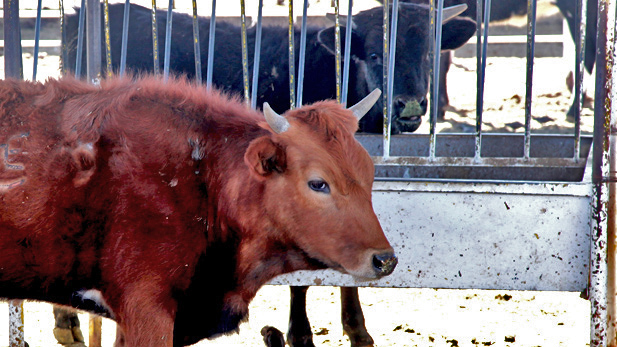 The Arizona Farm Bureau estimates that Arizona ranchers produce more than 380 million pounds of beef annually. (PHOTO: Fernanda Echavarri)
The University of Arizona's proposed veterinary school has hit a stumbling block with its accreditor, which says the school is not ready to enroll students in the doctor of veterinary medicine program this fall.
The American Veterinary Medical Association's Council on Education says it does not have enough information to give the UA's veterinary school approval to move forward in its development. The UA is appealing that decision.
The association did not respond to a request for comment, but the Arizona Daily Star reported the accreditors have concerns with the school's long-term financial viability, inadequate staffing and recruiting plans and lack of a high-quality research program.
The Arizona Legislature this year appropriated $8 million for the school, which will be in Oro Valley in a facility under renovation.
UA President Ann Weaver Hart said in a press release the university is proposing a year-round program that would provide a doctor of veterinary medicine degree quicker and for less money than at other programs in the United States. Hart said there is a shortage of veterinarians in Arizona outside the Phoenix area that the UA school will fill.
While students won't be admitted to the professional degree program, the school will start a master's degree program and first-year undergraduate studies, which are the pre-professional programs from which doctoral students will be selected.
Midwestern University in Glendale is the only veterinary school in Arizona accredited by the American Veterinary Medicine Association.