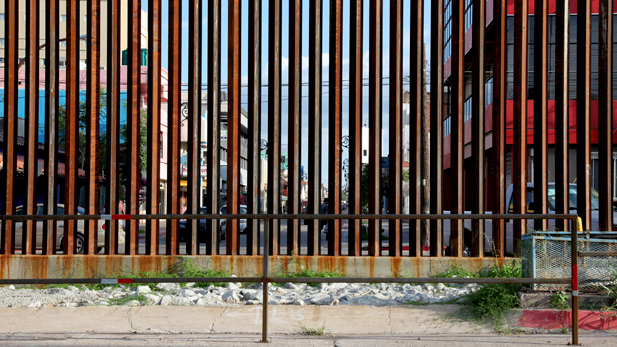 Nogales Sonora in Mexico as seen through the international border fence (PHOTO: Fernanda Echavarri, AZPM)
The two cities of Nogales have launched a plan to attract more business and tourism to both sides of the border.
This week the mayors of Nogales, Arizona, and Nogales, Sonora, established the first joint budget to attract more businesses, tourists and retired people to the border area. Cuauhtemoc Galianda, the mayor of Nogales, Sonora, says there has always been cooperation in the region, but now both cities are putting money into joint marketing.
Galianda says they are ready to enter the big leagues in competing for business and tourism. His counterpart in Arizona, John Doyle, says the first phase is a $20,000 budget to create joint marketing materials. Tens of thousands more is earmarked for the future.
Doyle was asked if they are both ready to steal business from California and Texas. His response? "We are ready to compete!" he said
Arizona has lagged behind those border states in attracting cross-border business. The two mayors say they aim to catch up.