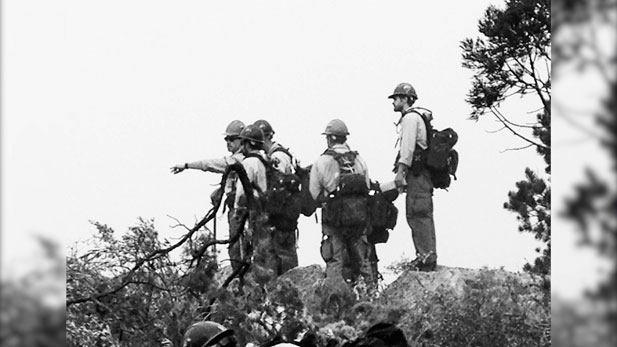 AZPM
Brendan McDonough was on lookout duty June 30, 2013, as 19 other Granite Mountain Hotshot crew members worked the line to turn back a wildfire in Yavapai County.
McDonough says he doesn't recall anything unusual about how the day started in fighting the Yarnell Hill Fire. But by day's end, all was different. His 19 "brothers" were dead, overcome by the out-of-control fire that also destroyed hundreds of houses in Yarnell and burned vegetation off thousands of acres.
McDonough, now 24, wrote My Lost Brothers to recount the day and its aftermath. He discusses his book, the fire, the loss of his companions and more on Arizona Week Friday.
Also on the program, New York Times Phoenix bureau chief Fernanda Santos discusses her book, The Fire Line: The Story of the Granite Mountain Hotshots and One of the Deadliest Days in American Firefighting.