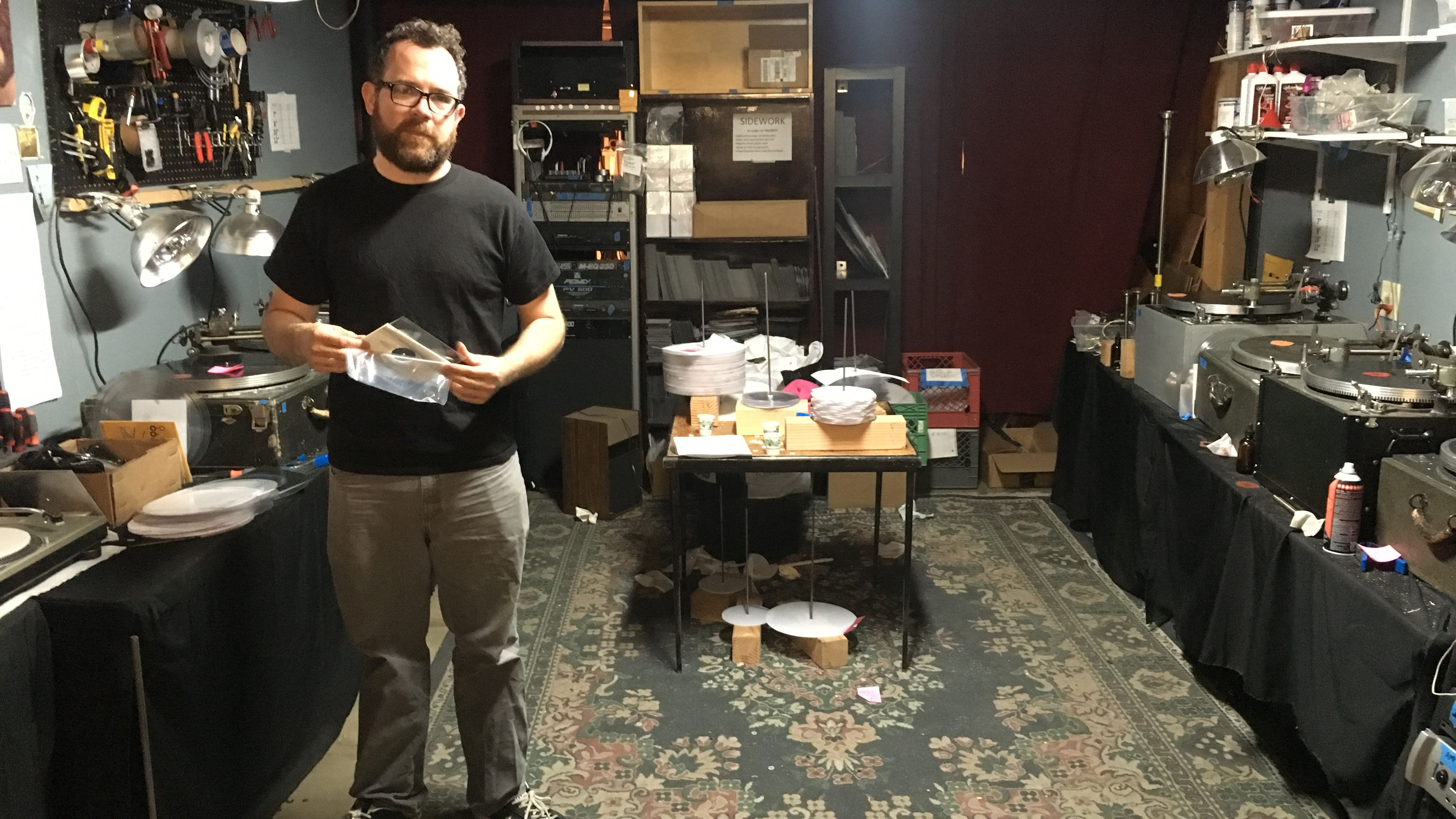 Andrew Brown
In 2014, Arizona Public Media profiled Michael Dixon for a story on Arizona Illustrated. At the time, Dixon was creating limited-edition vinyl records out of his bedroom.
He uses a lathe to cut the grooves into the record in real time. The traditional record cutting machine allows him to do smaller runs of records for bands that would otherwise not be able to afford the upfront cost. This process also allows him to get creative with the materials used in making the records.
Since we first profiled Dixon, he expanded his business out of his bedroom and hired employees. The endeavor didn't go as planned. After a significant loss in the first quarter of 2016, Dixon decided he had to close the business.
Dixon plans to stay active in the record industry and still has other businesses related to vinyl production. You can see more of his work here. Some of Dixon's former employees have started their own lathe cutting business and are taking orders.