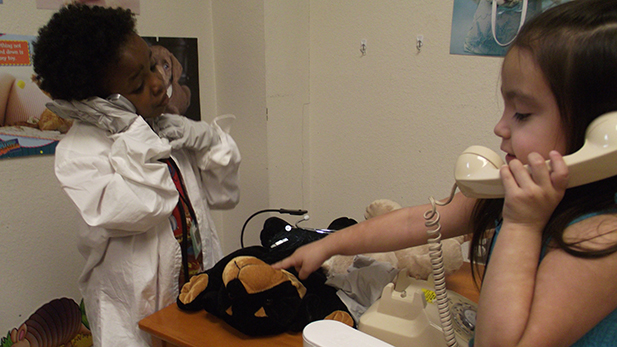 Speech, Language and Hearing Sciences Department, University of Arizona
LISTEN:
The University of Arizona runs numerous camps over the summer on anything from astronomy to sports, and one that helps young kids coping with speech impediments.
Speech camp is not for kids with lisps or who have trouble saying their R's, but for those with delays in language development, said speech pathologist Becky Vance.
"And by language development, I mean difficulty putting ideas into words, putting words into sentences, that effectively communicate their ideas."
She said many of the campers have difficulty grasping the sentence structure that children without language impairment learn without even trying.
The camp focuses on helping kids overcome those difficulties while also teaching them how to get along with others, which can be a challenge for people with language impairment.
"When they save a seat for a friend at snack or they put their arm around another child and say 'this is my friend,' those kinds of things are just really heartwarming and that's where I feel we see a lot of change," she said.
Campers, who are four and five years old, are are not the only ones that benefit from the program. Vance said she and her team conduct research during speech camp to better understand and treat language impairment.
Spots for this year's camp have already been filled, however, parents of children who are four years old can contact Becky Vance about spots for next year's camp.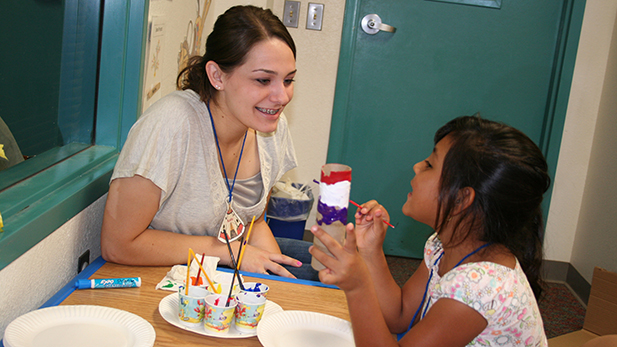 Speech, Language and Hearing Sciences Department, University of Arizona