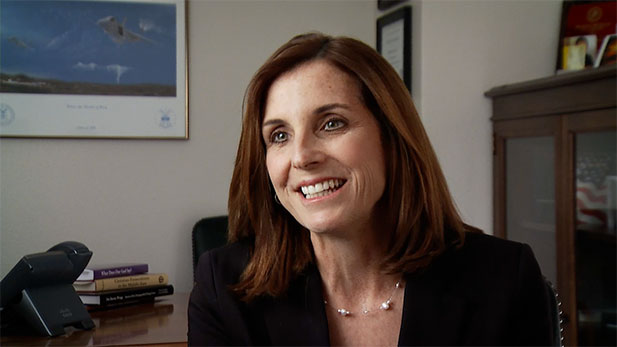 AZPM
A bill that would reinstate burial access at Arlington National Cemetery for female pilots who served in World War II is headed to President Barack Obama's desk.
Tucson-area Rep. Martha McSally, a retired Air Force pilot herself, sponsored the bill.
The Women Airforce Service Pilots were eligible for military honors, but last year the Secretary of the Army reversed their access to burial in Arlington.
"It's been just 19 weeks since the Army's decision to kick out our pioneering female World War II pilots was brought to light, and we've been fighting ever since," McSally said in a statement. "We worked hard to build support in both chambers of Congress and make sure this bill would continue moving forward. I'm proud to see it now clear Congress and encourage President Obama to sign it immediately."
The bill passed the House and Senate, and is now headed to the president for his approval or veto. This is McSally's second bill to make it to the president's desk.
Last year, the president signed into law her bill to require the Department of Homeland Security to work with the Department of Defense to prioritize hiring veterans at border and customs posts.