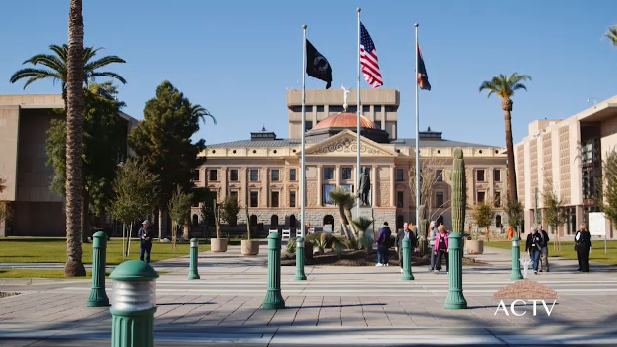 Listen:
Gov. Doug Ducey signed a bill Friday that will give federally paid health insurance to an estimated 30,000 children for the first time in six years.
Just signed #KidsCare pic.twitter.com/AHM6ocjceD

— Doug Ducey (@dougducey) May 6, 2016
That came hours after the Arizona Senate approved reinstatement of KidsCare, following the lead of the House Thursday night.
The Senate vote was 16-12, with six Republicans joining 10 Democrats to approve. Two Democrats did not vote. In the House, the vote was 38-21, and that included yes votes by all 24 Democrats and 14 Republicans.
The Legislature cut off KidsCare when state revenues dropped in the recession. In the meantime, the federal government has said it will pay the full cost of KidsCare for Arizona, which is the only state without the program.
KidsCare covers children whose household incomes fall between what Medicaid pays and what the Affordable Care Act pays for health coverage. The average household income for a family of four was reported to be $27,000 for KidsCare eligibility.
Senate President Andy Biggs, who called KidsCare "another piece of socialized medicine" and who had blocked the legislation in the last two weeks, said the estimated cost is $26 million to $27 million a year. There is no certainty the federal government will continue paying for it, Biggs said.
Ducey said earlier in the week that the state focused on children's priorities in the just-passed budget, but that there wasn't money to do everything.
In announcing his no vote, Biggs told a hushed Senate Friday afternoon that he and everyone in the Senate care deeply about children, and their opposition should not be taken to mean otherwise. He then argued that there is a cost for the program, although the federal government will pick up the tab.
"It's unfortunate that everyone's been saying it's free money," Biggs said. " ... It isn't necessarily free, and it will have an appropriations impact going forward."