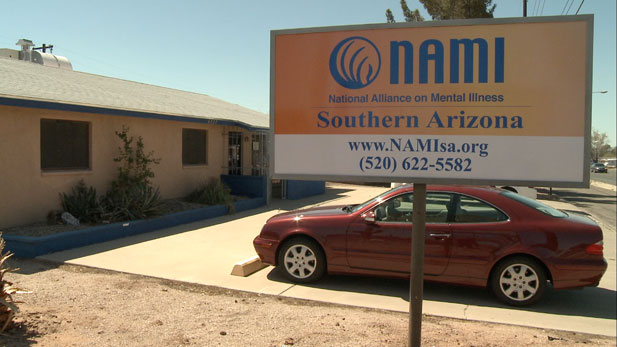 AZPM
A free forum this Sunday will explore the link between violence and mental illness.
The Southern Arizona chapter of the National Alliance on Mental Illness is hosting the forum, which will tackle head-on the facts and myths that surround this sensitive subject.
Organizer and facilitator Scott Whitley says the event will feature a presentation on the latest research and an open forum for attendees to share their opinions and stories. The event aims to raise awareness and fight stigma so that more people who are suffering will feel free to seek help.
"Stigma is the main reason people don't get help, and one of the main stigmas of mental illness is violence," Whitley says.
That stigma is too often based on misinformation, he says, and it is widespread. Multiple national surveys over the past two decades have shown that people perceive those who are living with mental illness to be more likely to act violently towards others, even though they are far more likely to be victims than perpetrators of violence.

Whitley has hosted other conversations on the topic, and past events have drawn 40 to 80 participants.
Attend the forum
This forum will take place Sunday, May 1, between 11:30 a.m. and 1 p.m. at St. Francis in the Foothills at 4625 E. River Rd. It is open to the public.