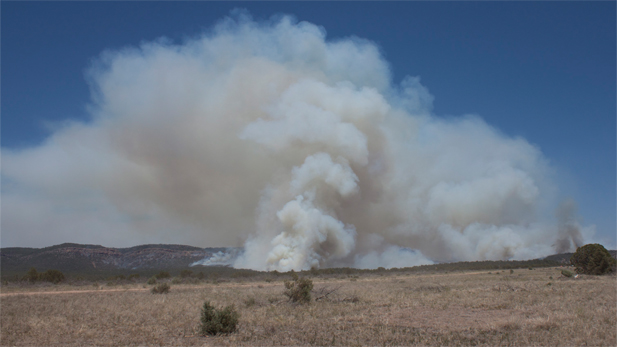 U.S. Forest Service
Listen:
There have been seven strong El Niños in the past 65 years. With each of the first six, Southern Arizona received about double its normal rainfall.
This winter was the seventh, and the only time a strong El Niño brought below-average winter rains.
"The associated pattern in the jet stream and the atmospheric response to those ocean temperatures was a little different than what we've had in the past," said Ken Drozd, a meteorologist with the National Weather Service office in Tucson.
That response sent rain storms to Texas and other states along the Gulf of Mexico. As a result, instead of receiving strong storms throughout the winter, Tucson was hit by one strong storm in December and stayed relatively dry through March.
The late 2015 rains were enough to ease drought conditions in the area for some months.
Now, dry conditions are returning and bring concerns for wildfire and dust storms.
"With it getting drier and with April and May being usually fairly windy for us and quite warm and dry, we could certainly have some fire weather issues," Drozd said.
Drozd said blowing dust is also an issue during the windy spring months. Dust storms can cause low visibility on the roads, and lead to breathing difficulties for those with respiratory issues.