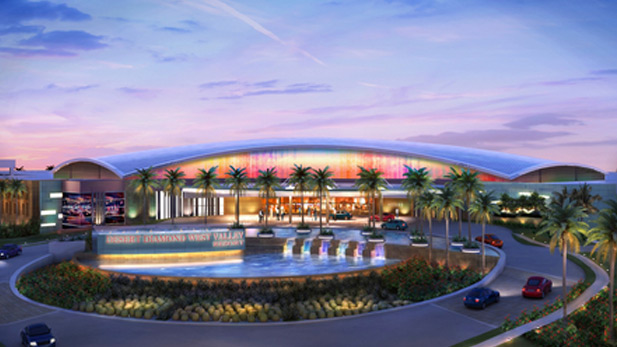 Proposed Tohono O'odham casino in Glendale. (PHOTO: westvalleyopportunity.com)
Listen:
Two Arizona Indian tribes that are at odds over a Glendale casino opened by one of them have signed big lobbying contracts with Washington, D.C., firms, the political website Politico reports.
The Tohono O'Odham Nation signed a $430,000 contract with one lobbying firm, and the Gila River Indian Community signed a $690,00 pact with another, both in the first quarter of the year, Politico reported.
The two are locked in a legal battle over the Tohono O'Odham's new casino in Glendale, which opened late last year after federal court rulings supporting the opening. State officials and other tribes have been opposed.
The Gila River Tribe is pursuing federal legislation to close the casino, and Republican Arizona Sens. John McCain and Jeff Flake support the legislation.
The two lobbying contracts are among the 10 largest signed in the first three months of the year, Politico said.