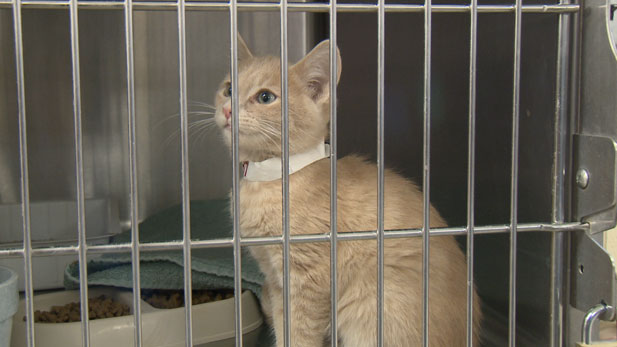 (PHOTO: AZPM)
Listen:
Dozens of groups in southern Arizona are hoping to find a special place for homeless animals, especially since many cats and dogs will be having new litters this time of year.
Adopt Love, Adopt Local will be held Saturday, April 16 from 9 a.m. to 4 p.m. at the Tucson Expo Center, 3750 E. Irvington Rd.

"Adopt Love, Adopt Local is a one-day mega-animal adoption event here in southern Arizona," said Kelly Huber, the program manager at the Community Foundation for Southern Arizona, which is organizing the event.
She said the first such animal fair was held last year and more than 100 animals– from cats and dogs, to ferrets and reptiles- were adopted.
"We bring together, in one room, all of southern Arizona's local rescue groups, shelters, animal welfare non-profits as well as vendors to the Tucson Expo Center to see how many animals we can adopt out in one day," Huber said.
She said the groups receive a total of more than 30,000 animals each year in Pima County.
"There's obviously a great need at our shelters and rescue groups," she said.