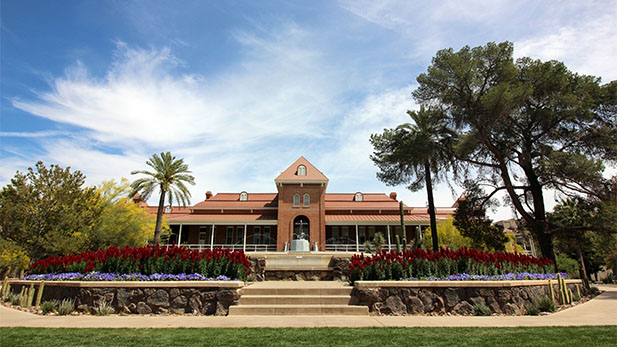 Old Main on the University of Arizona campus.

Julianne Stanford
LISTEN:
The Arizona Board of Regents, which governs the state's three public universities, unanimously voted on Thursday to adopt the tuition proposals put to them by the presidents of the University of Arizona, Arizona State University and Northern Arizona University.
Tuition for incoming in-state students at the UA will be $11,769 - up 3.2% from than this academic year. That rate will be locked in for four years of study.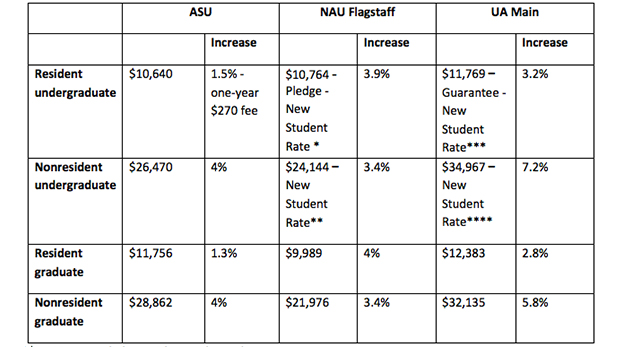 According to UA officials, 78 percent percent of upperclassmen are already on a guaranteed plan and therefore will not see an increase next year.
Regent Bill Ridenour, who voted against the UA's tuition proposal last year, qualified his yes vote this year, saying it's a reluctant one.
"I feel that the University of Arizona has gotten to a point where their tuition may not be competitive with their peers," he said.
Ridenour said he hopes the school will find a way to keep tuition increases lower than 3 percent next year.
UA president Ann Weaver Hart joined her counterparts at ASU and NAU this week in calling on legislators to increase funding to the state's universities by $32 million next fiscal year, a little less than a third of what lawmakers cut from universities this year.