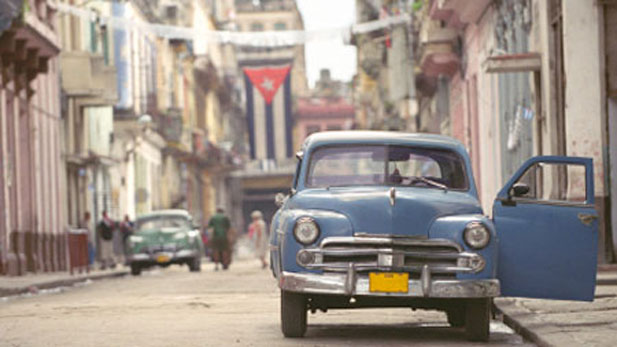 Street scene in Havana.
Listen:
U.S. Sen. Jeff Flake will be on the trip to Cub with President Barack Obama next week, as relations between the two countries move closer to normalization, the Republican senator said Tuesday.
Flake, as a Republican, is a rare advocate for normal relations. As a member of Congress in both the House and the Senate over the last decade, he has made nearly a dozen trips to the island nation, he said.
Obama's trip has been criticized by many Republicans, including most of the party's presidential candidates. Two of them, Sen. Marco Rubio and Sen. Ted Cruz, are children of Cuban immigrants.
Flake called Obama's trip historic.
"This is a big deal for the president to be there," Flake said. "No president has been to Cuba since 1928."
This week, the federal government announced it is relaxing travel restrictions for U.S. citizens wishing to go to Cuba. Flake called it a big step when combined with agreements to allow regularly scheduled flights between the U.S. and Cuba.
"That basically, almost puts a fork in the whole travel ban, and that is a good thing," he said.