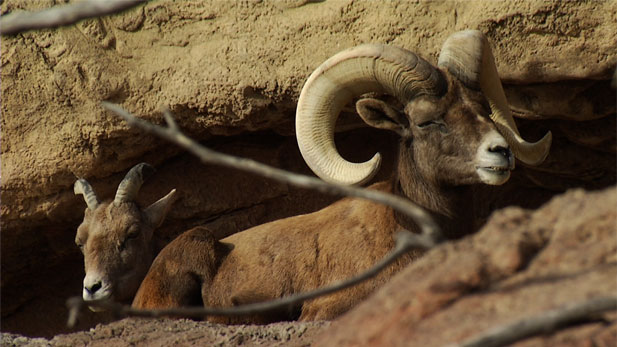 Bighorn sheep in Santa Catalina Mountains.

AZPM Staff
It's the time of year when bighorn sheep are born, and so far this season the population just outside of Tucson has grown by 18 lambs said Arizona Game and Fish Department spokesman Mark Hart.
"And there may be more that we just haven't seen," he said.
So how many sheep are in the mountains now?
"The grand total may be in the area of 70 sheep or 75, we just can't say for sure, but that's a guesstimate," he said.
Arizona Game and Fish has released sheep into the area each November since 2013. Some of those sheep have died after mountain lions attacks, including one in February, and others from an outbreak of pneumonia.
Hart said new lambs are particularly sensitive to human disturbance, so his department is asking people to observe restrictions including not wandering far from trails. Dogs are never allowed in the bighorn sheep management area.