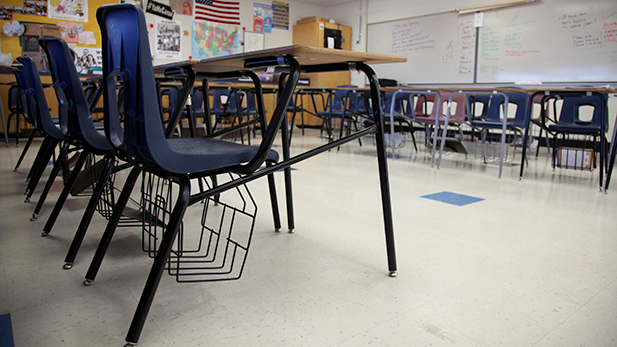 Fernanda Echavarri, AZPM
Listen:
Arizona charter schools spend millions more on administration that traditional public schools.
That's the main funding of a study by a the Grand Canyon Institute, a think tank, and education advocacy group Arizonans for Charter School Accountability.
The study looked at the annual financial reports for traditional public school districts and charters. The state Auditor General evaluates traditional school districts and charter schools are overseen by the Arizona State Board for Charter Schools, which, in turn, is overseen by the auditor general.
On average, charter schools spent $1,403 per student on administration where public schools spent $628 per student, the study found.
"That's money that could be used to pay for children's education all over the state that's being mishandled as far as we're concerned," said Jim Hall, the founder of Arizonans for Charter School Accountability.
Hall said in some cases, a charter school's small size would account for the larger than average administrative cost per pupil, but that even some sizable charter organizations had higher than average costs.
The Arizona Charter Schools Association gave this statement in response to the study:
"It is disappointing the Grand Canyon Institute would grant legitimacy by allowing itself to be associated with this 'report,' which was authored by an individual and organization with a self-declared mission to tear down charter schools and the broader school choice movement in Arizona.
"The fact is, some charter schools have higher administrative costs than districts; some have lower. Without a clear explanation of how the data in this report was calculated, it is difficult to respond to the report's conclusions.
"This much we know, what matters most is not numbers on a spreadsheet. It's school performance. If a charter school isn't succeeding, parents stop sending their children. If a charter school is failing, its doors will be closed. That's what real accountability looks like."