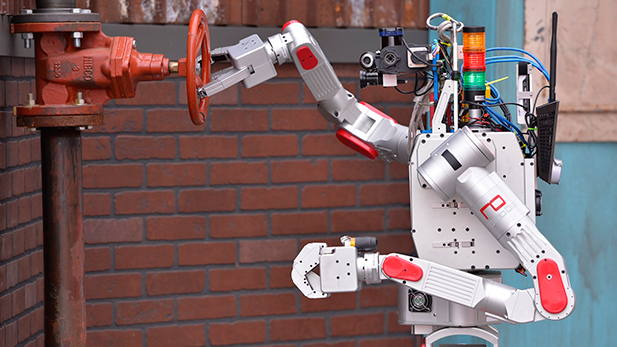 Team Metal Rebel's HUBO turns a valve.
Follow the robots – and the engineers that program them – as they strive to make their way out of the lab and into the real world. But how capable are they, really? How close are we to a future where humanoid robots are part of our everyday lives? And what are the implications of a future with robots that can do a human's job? NOVA investigates the cutting-edge technologies that are advancing robotics as never before… and the enormous challenges that the robots still face.
NOVA: Rise of the Robots, Wednesday at 9 p.m. on PBS 6.