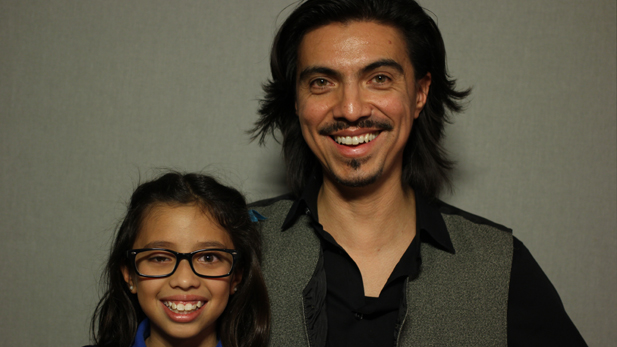 StpryCorps participants Lourdes Carillo and her father Rogelio.
Featured on the December 4, 2015 edition of ARIZONA SPOTLIGHT with host Mark McLemore:
Listen:
Lourdes was also featured in the Arizona Illustrated story "Aerial Silks", produced by Mitchell Riley.
Listen:
ARIZONA SPOTLIGHT airs every Friday at 8:30 am and 6:00 pm, and every Saturday at 5:00 pm, on NPR 89.1 FM / 1550 AM.