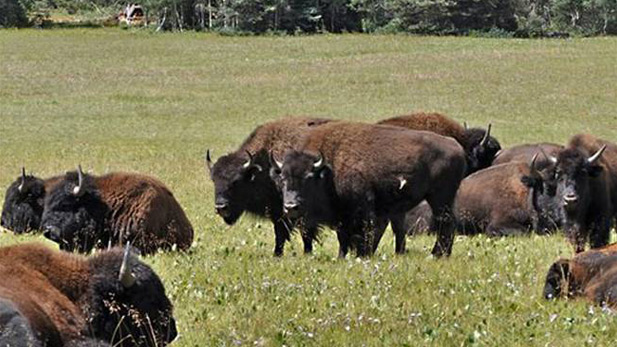 Arizona Game and Fish
Listen:
Bison are overrunning the North Rim of the Grand Canyon, overgrazing and slurping the precious water supply, U.S. Park Service officials say.
While they study what to do about the problem, a U.S. Senate committee last week passed a bill to allow bison hunting at the Grand Canyon, where the herd numbers 600.
Arizona Sens. John McCain and Jeff flake support the legislation, saying their solution would not cost taxpayers a cent, because hunters are eager to cull the animals themselves.
Another option would be to relocate the animals. Last year park officials called in bison experts to use what's called a "soft handling" technique to move 19 of the animals several miles from the North Rim.
The Park Service is studying what to do, and officials said the environmental impact statement won't be ready until early next year.