While growing up in Belgium, Patricia Deridder always dreamed about moving to Japan so she could learn the language and delve into the culture.
She got her chance when she was 18 years old and spent 15 years in Asia before moving to the United States.
After raising two children in Wisconsin, Deridder decided to seek new adventures in sunny Arizona and that eventually led to the establishment of Yume Japanese Gardens of Tucson.
"Actually, the name of garden is dream in Japanese. Yume means dream," Deridder said.
She was able to purchase a property on Alvernon Way north of Grand Road, where Native Seeds/SEARCH used to be housed and opened Yume in 2013.
Deridder hopes to provide a place for meditation, peace and education.
"I had a mentor when I was in Japan who said at a certain age you have to return what you have received and it's my way of returning."
Listen: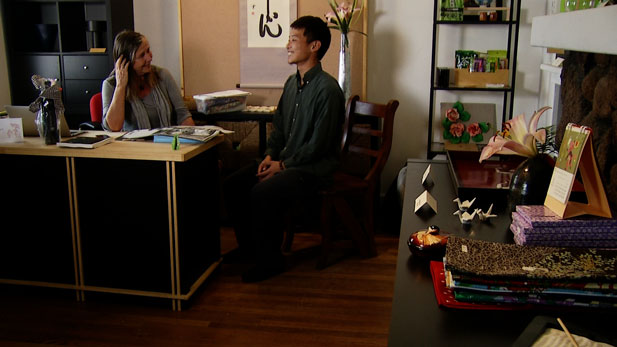 Patricia Deridder shares a conversation in Japanese with college student Hidenobu Oki who is volunteering at the gardens.

Sandra Westdahl, AZPM