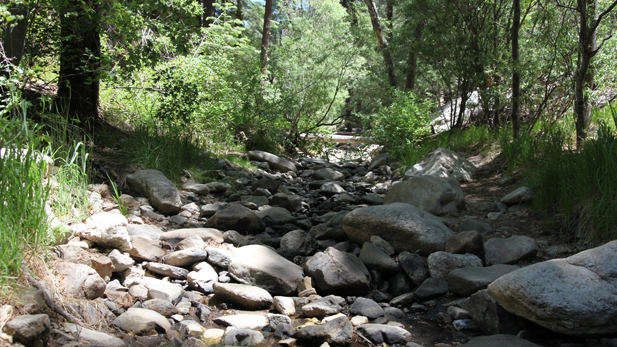 Listen:
By Sara Hammond, Arizona Science Desk
The National Oceanic and Atmospheric Administration is predicting much of the drought plaguing Arizona could be relieved by this winter's expected El Niño-fueled rains.
Arizona's moderate drought conditions are likely to be downgraded to abnormally dry or even be completely removed from national drought maps.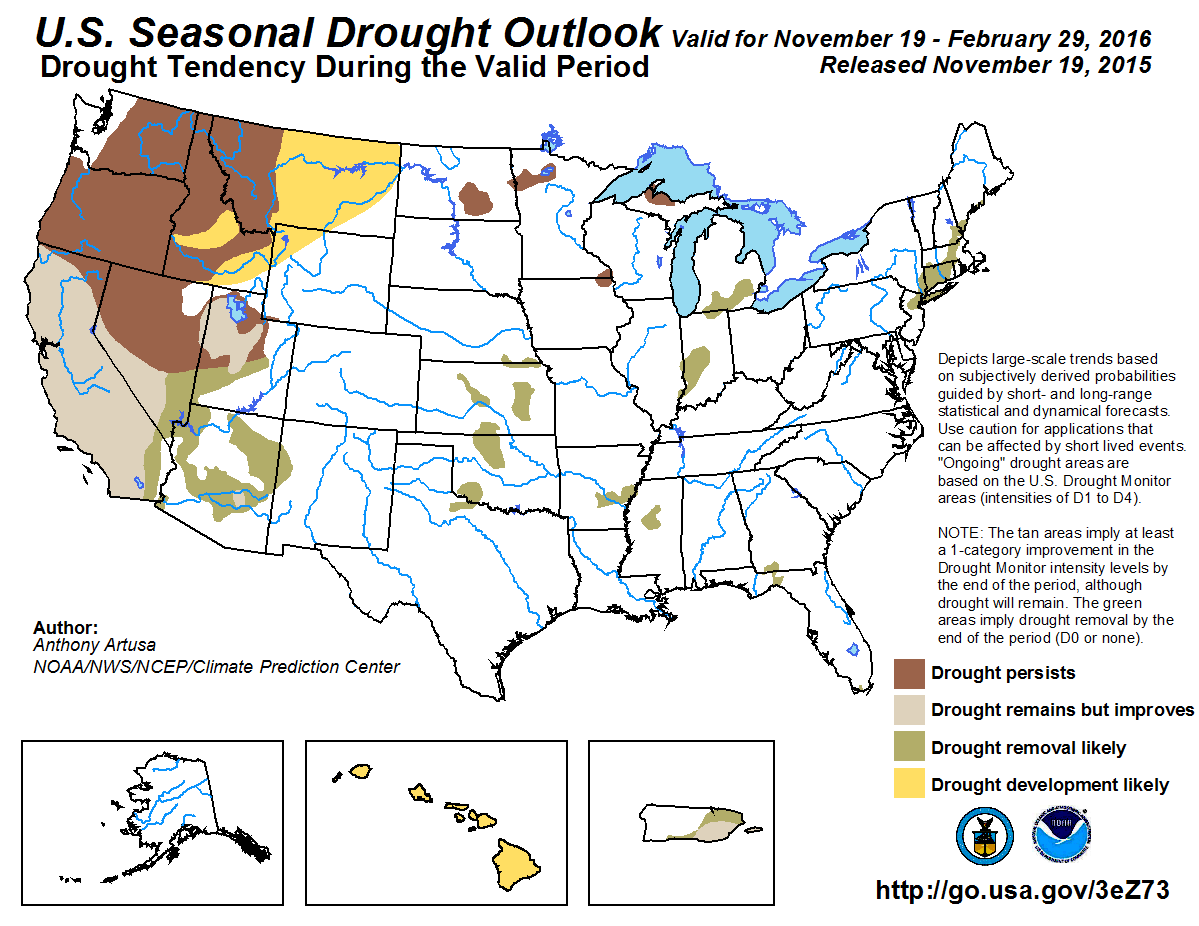 VIEW LARGER U.S. Seasonal Drought Outlook

NOAA
The drought condition in a small area east of Phoenix between the Gila and Salt rivers is expected to be improved from severe to moderate, said Jon Gottschalck, NOAA's chief climate predictor.
NOAA officials said Thursday last month was the warmest October on record globally, 1.76 degrees Fahrenheit warmer than the 20th century average. That variance is the largest warm departure for any month since record keeping began in 1880.
This year has seen eight months of record warm temperatures, with January and April at near record highs.
The Arizona Science Desk is a collaboration of public broadcasting entities in the state, including Arizona Public Media.