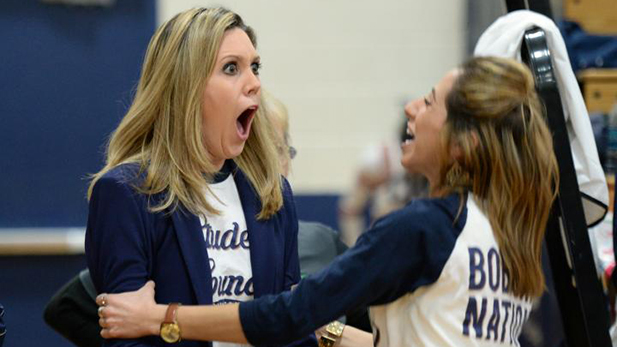 Milken Family Foundation
Listen:
A Vail Unified School District teacher received the Milken Educator Award and $25,000 Monday.
Brittany Matsushino is an English teacher at Cienega High School in the Vail School District. Even as she directed the school's student council to set up for the special assembly, she had no idea that she was the guest of honor.
"I honestly did not think it was me until I heard my name said," Matsushino said in an interview with AZPM after she received the award.
Milken Family Foundation Chairman Lowell Milken said in a press release that her enthusiasm was one of the main reasons for the award.
"Brittany Matsushino is a dedicated, spirited and inspired leader who has taken Cienega High School to new heights," Milken said. "Her classroom is a hub of interaction and engagement as students are pushed to think critically, set high expectations and track their progress.
In addition to teaching, Matsushino mentors new teachers and helps out with student council.
"I love working with teenagers and helping them to become the adults that I know they can be, that they think they can be," Matsushino said.
The Milken Family Foundation gave two awards in Arizona this year. The other went to Nicki Derryberry, a science teacher at Red Mountain High School in Mesa. The foundation has given the award since 1987 and fewer than 40 recipients were selected this year.
The award comes with $25,000. Matsushino said part of the prize will go to pay for her master's degree in educational leadership.