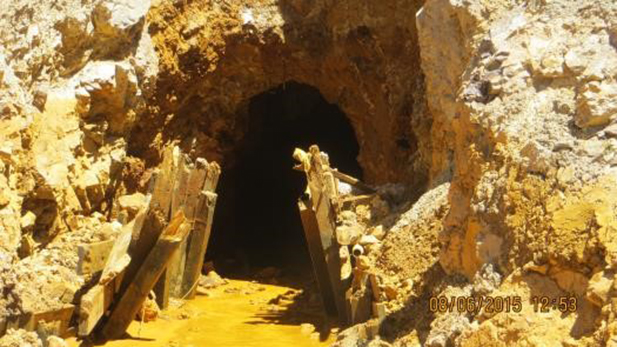 On Aug. 5 2015 the EPA was investigating contamination of this old Colorado mine when it unexpectedly triggered a release of 3 million gallons of toxic waste.

www.epa.gov
By Laurel Morales, Fronteras Desk
Western senators introduced legislation this week that would force companies to clean up — or at least set aside money to clean up — abandoned, inactive mines. The idea is to hold companies accountable, instead of taxpayers.
Currently the federal government designates abandoned mines as Superfund sites. But Colorado Sen. Michael Bennet said there are so many, it would cost billions of dollars to clean them up.

The Colorado mine spill that leaked 3 million gallons of toxic waste into Southwest rivers in August prompted the bill.
Navajo President Russell Begaye traveled to the source of the spill. He said Navajo farmers won't use the river water. He's frustrated that companies have been allowed to abandon their mining operations.
"It keeps happening because we're dealing with an outdated law, a law that should have been changed years ago," Begaye said. "So we will continue suffering. We're just waiting for the next to to occur."
The legislation would reform the 1872 Mining Law. That law has allowed companies to take gold, silver and other minerals from public land without paying royalties. The new legislation would change that.
Fronteras Desk is a collaborative of public media entities in Arizona, California, Nevada, New Mexico and Texas including Arizona Public Media.