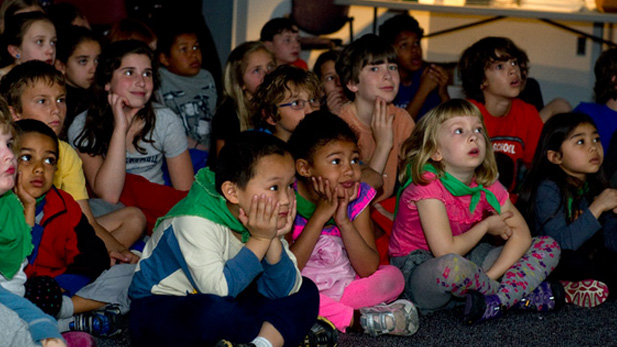 The number of uninsured children in the United States dropped to a historic low after the implementation of the Affordable Care Act in 2014, but Vanessa Barchfield reports that Arizona continues to have one of the highest rates of kids without insurance.
Listen:
With 10 percent of children in Arizona lacking health insurance, the state has the third highest child uninsurance rate in the country, well above the national average of 6 percent, according to a new study from Georgetown University.
One explanation for Arizona's persistently high child uninsurance rate is the state's decision to cancel its Children's Health Insurance, or CHIP program, said Joan Alker, executive director of Georgetown's Health Policy Institute Center for Children and Families.
According to Alker, Arizona is the only state in the country to have closed its CHIP program.
Medicaid and the federal insurance marketplace were expected to pick up the slack when CHIP was canceled, said Alker. But thousands of children who are not eligible for Medicaid are going uninsured because of what's called the family glitch.
"And what that means is that if your family has access to employer coverage that's deemed affordable you cannot get a tax subsidy," Alker said.
The cost of buying insurance not just for one person also for a spouse and children significantly increases the price. Without that tax subsidy, insurance on the marketplace is unattainable for many families in the state.
Only Alaska and Texas have higher rates of children without insurance.