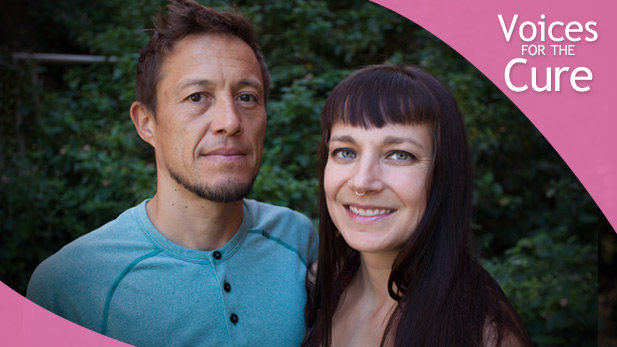 It's a diagnosis that no one wants to receive, but an estimated 1.3 million people must face every year.
Breast cancer is the most prevalent cancer in the world, striking women and men of every age and race. October is Breast Cancer Awareness Month, and Voices for the Cure lets those whose lives have been touched by breast cancer share stories of courage, love and hope.
For seven years, nurse and performance artist Jennifer Coughlin thought she had left cancer behind. When it returned, it came with a vengeance -- and a Type IV cancer diagnosis.
Next, Jennifer talks about what that means with her partner, Ruben Palma.
Ruben is also a dance and performance artist, and the couple regularly trains and performs together. It's a shared passion that Jennifer says she finds both a challenge and a comfort that she would never want to let go...
Listen:
Voices for the Cure is produced in cooperation with Susan G. Komen for the Cure Southern Arizona.