Listen:
Salaries at the University of Arizona have been largely flat since the belt-tightening days of the Great Recession, when the state slashed its support for higher education. But one group of faculty members found out recently that their paychecks will go up.
It was welcome news; they had been among the lowest paid faculty members at the university.
The raises are for non-tenure track instructors in the departments of Spanish and Portuguese, French and Italian, German Studies and East Asian Studies.
The UA's online salary database shows that last year, non-tenure track instructors in the department of Spanish and Portuguese earned an average of close to $26,000 a year.
Many earned less than $22,000 for full-time work.

"When I tell my friends what I make teaching university courses with a Ph.D. they cannot believe how little I make," one instructor in a language department said just days before finding out about the raises. "They are shocked, literally shocked. I mean, when someone takes care of my cats when I'm out of town, they get paid more than I get paid."
She requested her name not be used in this story and said she was not able to live off her salary.
She was not alone.
Alberto Chamorro, an instructor in the department of Spanish and Portuguese, has a Ph.D. and has been teaching for nearly 30 years.
"Even though it's a full-time job, I have to have a second job in order to make ends meet," he said.
In that second job, Chamorro sells houses as a real estate broker.
Chamorro and 31 other non-tenure track faculty members will see their salaries raised to either $35,000 and $40,000 a year, based on education and work experience. But they will still take home less than many of their counterparts across the university.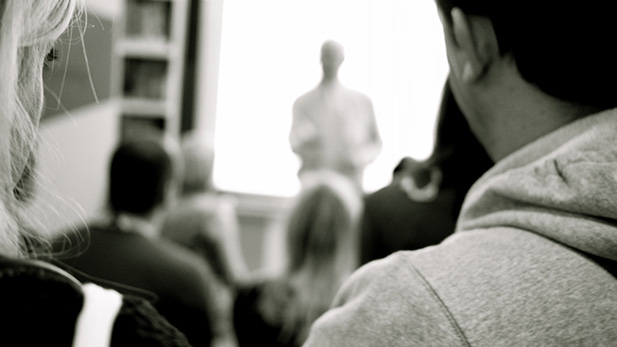 UA spokesman Chris Sigurdson provided information that showed the average pay for non-tenure track instructors university-wide was $56,000.
The raises come about a month after the UA announced similar raises for lecturers in the English department.
Provost Andrew Comrie said the university was able to adjust salaries for its lowest paid non-tenure track instructors despite losing more than $28 million dollars in state funding this year. He said the raises were set based on a national comparison.
"We live in a market based world," he said. "Journalists earn a certain amount and professors earn a certain amount and doctors earn a certain amount based on those markets and the value society puts on them. I think in an ideal world we'd like to pay everyone really well. We don't live in that world of course."
So how much of a difference will these latest raises make for non-tenure track instructors?
"This is materially changing our lives," said Joel Smith, a lecturer in the English department who received a $9,000 raise earlier this semester. "We can really view this as a profession."
Still, non-tenure track educators at the UA face a number of challenges. Most find out what classes they will teach – or even if they will teach at all, just days before classes begin.
They are required to hold office hours, but many said they don't have their own private offices. Several instructors talked about their classes being scheduled one after the other on different sides of campus – leaving them ten or fifteen minutes to wrap up one class and be ready for the next.
So, why do they do it?
The answer was unanimous: the love of teaching.