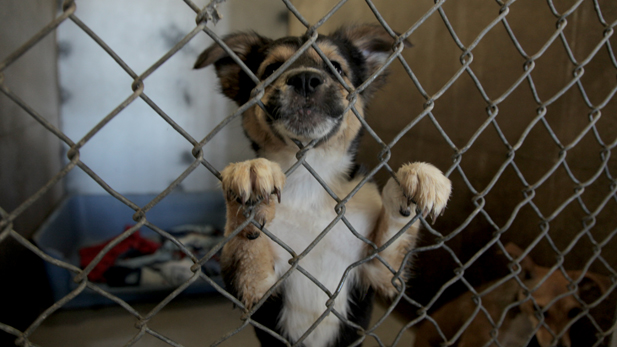 Puppy at the Pima Animal Care Center.

Fernanda Echavarri, AZPM
Listen:
The Pima Animal Care Center reported a record number of pet adoptions last weekend.
In all, 409 cats, kittens, dogs and puppies found homes in the free adoption event between Thursday and Sunday.
The event was planned to ease crowding at the shelter.
"None of us who work here can remember an adoption weekend that good," center Development Director Karen Hollish said.
Pets were available at the shelter and through offsite adoption locations at three PetSmart stores.
"One of the things that was really fabulous about this weekend was our adoption numbers outstripped our intake numbers. That almost never happens," Hollish said.
Despite the hundreds of adoptions, the center still has about 650 pets waiting to be adopted. Fees range from $30 to $50 depending on the animal's age.