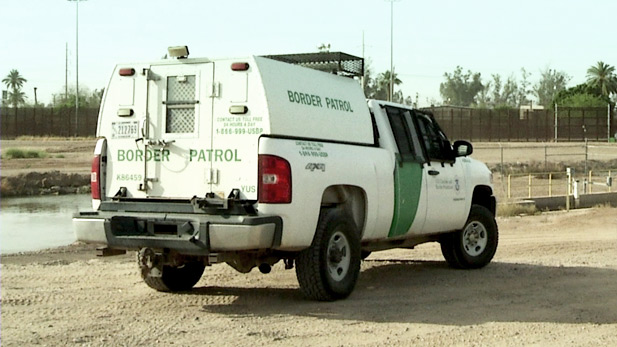 A Border Patrol vehicle parked near the US / Mexico border fence.

AZPM Staff
Listen:
The U.S. House of Representatives Monday passed legislation requiring the recruitment of military veterans for Border Patrol positions.
The bill, sponsored by Republican Rep. Martha McSally of Tucson, could help the Border Patrol's Tucson Sector, which she said needs 200 more officers.
The bill requires the Department of Homeland Security to "actively recruit" service men and women who are retiring from the military.
On the House floor Monday, McSally said Homeland Security must do specific things to help veterans, including "participating in relevant job fairs, transition programs, partnerships between CBP (Customs and Border Protection) field offices and local military bases. And an identification of ways to streamline the transfer of background checks and security clearances."
The bill passed the House unanimously. Arizona Republican Sens. John McCain and Jeff Flake sponsored similar legislation in the Senate. It passed earlier this month.