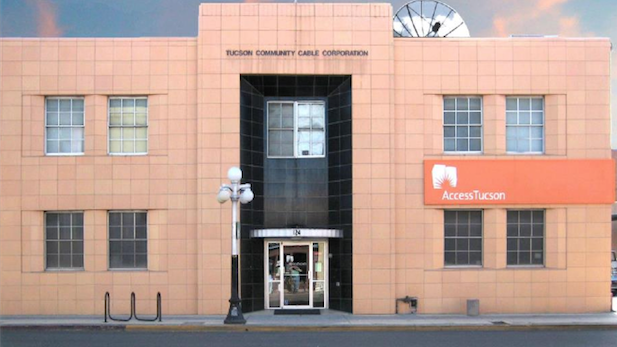 Access Tucson is housed temporarily in this building downtown.

Access Tucson
A partnership of three media organizations has won the contract to operate Access Tucson TV channels, including continued airing of City Council meetings, city government reported in a press release.
"The city of Tucson has finalized a contract with BRINK Media to oversee the creation of the Community Media Center," the press release said. "Under the new contract, BRINK Media, in conjunction with KXCI community radio and WaveLab Studios, will broadcast Cox Channels 12 and 20 ... "
It said the partnership will air City Council meetings live, provide workforce development training and work with the city government's economic development agency.
BRINK Media is a digital production agency, experienced in web design, social media content, video and production of independent films, the press release said. KXCI is a nonprofit community radio station. It and WaveLab Recording Studio are located downtown.
Public access television, allowing members of the community to produce and air their own TV programming, was created in Tucson when the city required cable TV companies with which it was contracting to set up the access.
Over more than three decades, the requirements have changed, and the number of access channels has been reduced to one, which city officials said during budgeting earlier this year it could no longer afford to operate.
The City Council in passing its budget for the current fiscal year agreed to provide temporary funding for Access while it called for bids for running the channel and airing council meetings.