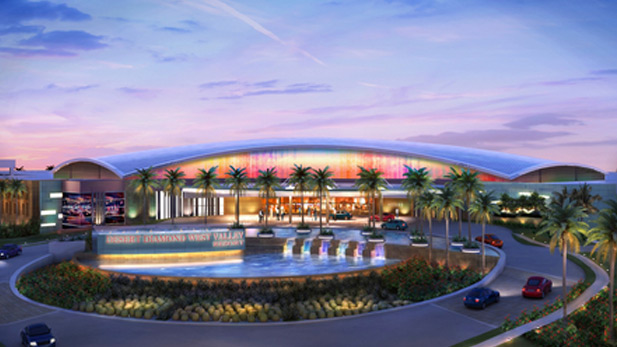 Proposed Tohono O'odham casino in Glendale. (PHOTO: westvalleyopportunity.com)
Listen:
Attorneys for the Tohono O'Odham Nation asked a federal judge Thursday to force the state to work with the tribe to certify a new Glendale casino.
The facility is scheduled to open in December. To make sure that happens, the Tohono O'Odham decided to open the facility as a Class II casino instead of a Class III as originally planned.
"We had to switch to Class II because on Class II the state does not have jurisdiction, no regulatory authority over Class II," said Tohono O'Odham Chairman Edward Manuel.
A Class II facility can run bingo games and certain electronic gambling. It cannot run traditional casino games such as roulette or off-track betting. Only Class III facilities can do that.
Manuel said he hopes this federal judge will force the state to work with the tribe so the Glendale casino can become a Class III facility.
The state maintains the Tohono O'Odham's Glendale facility violates a 2002 federal gaming compact. A federal judge ruled in 2013 that the casino does not violate the compact. The state is appealing that decision.