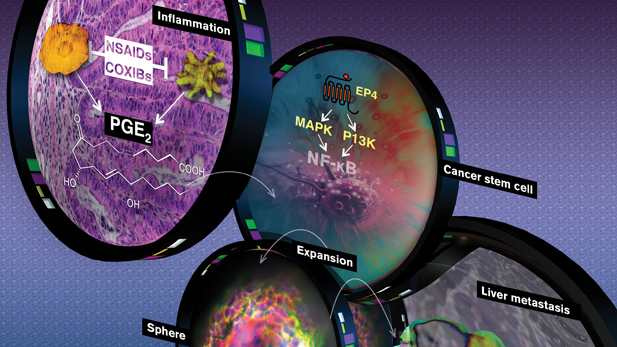 ASU research has identified for the first time the details of how inflammation triggers colon cancer cells to spread to other organs.

Courtesy ASU
Listen:
By Andrew Bernier, Arizona Science Desk
Colon cancer is the third most common form of cancer in the United States and it can spread quickly if undetected. Now, ASU research has identified what may trigger the cancer to spread.
On average, half of advanced colon cancer patients die within five years. But researchers at ASU have identified how inflammation actively encourages the spread of cancerous cells.
Biodesign Institute lead researcher Ray DuBois said the behavior of a fat the body uses for healing is tricked by cancer cells to continuously grow and is used by the cancer to spread.
"It really changes the character of these cells," said DuBois. "Normally they reside in the tumor, in the colon as it develops. And then once they get exposed to this pro-inflammatory agent, they acquire this characteristic where they can rapidly and effectively move to the liver and start growing."
DuBois said only 37 percent of people get screened for colon cancer, but those screened early and often can see a 30 percent chance drop in mortality.
The next step is to design drugs that block cancer cells from binding to the fat.
The Arizona Science Desk is a collaboration of public broadcasting entities in the state, including Arizona Public Media.