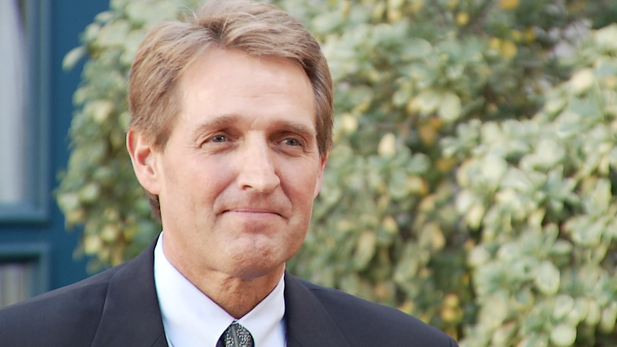 Jeff Flake, 2014.

AZPM Staff
Listen:
U.S. Sen. Jeff Flake of Arizona said Thursday he has little optimism for immigration reform making its way through Congress, given the tone of the Republican presidential campaign so far.
"It's tough to find some hope right now," said Flake, a Republican who was in the "gang of eight," a bipartisan group of senators that sponsored a reform bill that passed two years ago but died in the U.S. House. Republican presidential candidates Lindsey Graham and Marco Rubio were members of the group, although Rubio has distanced himself from the legislation since it passed the Senate.
Flake said the rhetoric coming out the presidential campaign does have a positive side, because it will clear out some of the lesser ideas now.
"We can get some of this talk about building a wall and having Mexicans pay for it or have some of these other out there issues done and get more serious about it next year," Flake said in a brief interview at a speaking engagement in Tucson.
The rhetoric coming from presidential candidate Donald Trump about immigration has Flake worried about the ability of a Republican to win the White House in 2016.
"Politically, it is unlikely we will ever have national office if we have this type of rhetoric against a big demographic of the population," Flake said, referring to the growing Latino populace.
Republicans at all levels of the party have said they need to win the Latino vote.
In recent days, Trump has stepped up his rhetoric against illegal immigrants. When those comments are coupled with statements he has made about women and others, Flake said he worries about possible long-term damage to the party.
"There are certainly a number of people who feel as Mr. Trump does, but it is not a big enough group to have him prevail in the primaries," Flake said. "And hopefully, we will move beyond and realize we need to win not just primaries but generals, too."
Trump leads Republican polls in some cases by double digits, although his lead has softened in recent weeks.
Listen: