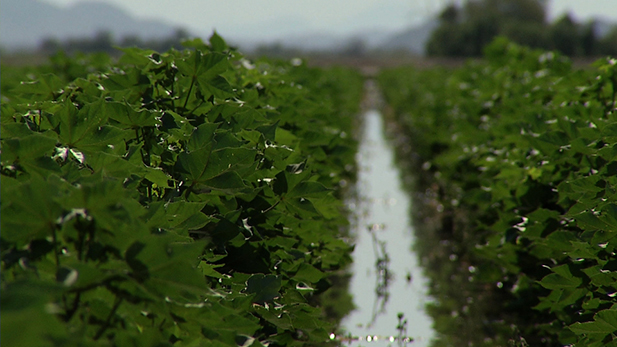 Listen:
The Arizona Department of Water Resources has denied a petition by farmers in southeastern Arizona to ban the expansion of irrigated farmland in the area.
The farmers, who are mostly near Bowie along the New Mexico line, filed the petition out of fear that new pistachio and pecan farms in the area will deplete groundwater.
The petition was denied by Water Resources Department Director Thomas Buschatzke.
"There is sufficient groundwater to provide a reasonably safe supply for irrigation of the cultivated lands in the San Simon Valley sub-basin at current rates of withdrawal," Buschatzke wrote in the decision.
The petitioning farmers said new farming could mean current rates of withdrawal exceed sustainable levels.
"There's a lot of new trees," said Calvin Allred, one of the farmers who signed the petition. "The new trees don't take very much water, but as they get older, they demand a lot more water. And there's a lot of ground, a lot of ground, that is being planted and developed."
State water officials declined to comment, saying the decision is open to review until late September.