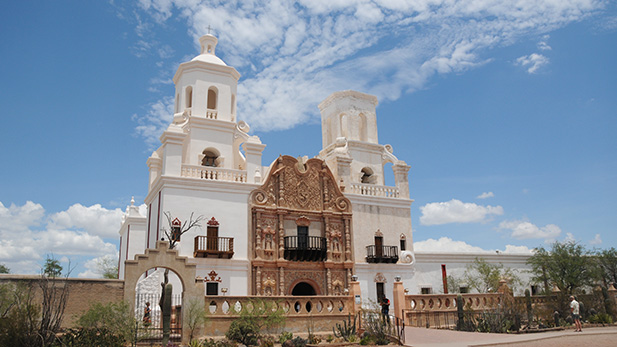 Mission San Xavier del Bac

Mitchell Riley
Featured on the August 14, 2015 edition of ARIZONA SPOTLIGHT with host Mark McLemore:
Vanessa Barchfield takes us on a journey on the Colorado River to look for some of Arizona's most loved animals, the desert bighorn sheep...

San Xavier Mission is one of the most historic and iconic structures in Arizona. Mitchell Riley meets with the architect and the craftsmen engaged in the painstaking process to restore the mission's East Tower to its original grandeur...

What does it mean to become the first person in your family to graduate from college? Mark McLemore talks with Gail Burd, University of Arizona Senior Vice Provost and Distinguished Professor of Molecular and Cellular Biology, about the recipe for success she followed to become a first generation graduate...
Listen:
ARIZONA SPOTLIGHT
airs Fridays at 8:30 am and 6:00 pm, and Saturdays at 5:00 pm, on NPR 89.1 FM / 1550 AM.