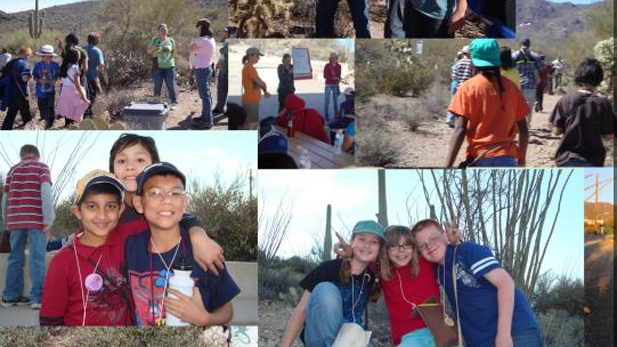 Courtesy of www.coopercenter.arizona.edu
Listen:
Students in Tucson will continue to take field trips this year to the Cooper Center for Environmental Learning – better known as Camp Cooper.
The camp announced earlier this year that the loss of about $100,000, or half of its funding from the University of Arizona, put its programs at risk.
The center appealed to the public for help, launching a fundraising effort through the UA Foundation and an online crowdfunding campaign.
This week the camp said it had raised enough money to keep operations open – raising more than $80,000 towards its $100,000 goal. That includes more than $20,000 in donations from community members on its online crowd funding site.
Director Colin Waite said that support has been crucial.
"There are a lot of people in our community that are supportive of the camp – whether its from personal experience or they value environmental learning," he said. "Reaching that goal, it's going to allow us to have a full team of educators and staff to run our programs this year."
Waite said the camp will have to increase program fees to plug the remaining funding gap, but he expects most teachers will be able to offset the increases with Arizona tax credits.
Camp Cooper will host its first group of students next month – and it's still accepting donations.
Click here for information on how to contribute.