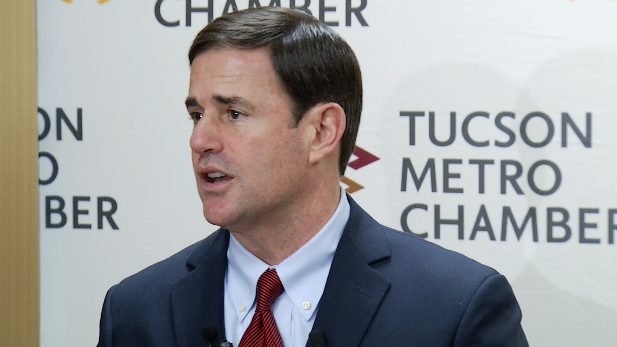 Gov. Doug Ducey, Jan. 13, 2015.

Steve Riggs, AZPM
Listen:
Gov. Doug Ducey said Monday he will ask the federal government to make major changes the state's Medicaid program, which provides health coverage for 1.6 million low-in come Arizonans.
The plan requires about one-quarter of Arizona's AHCCCS recipients to make co-payments for some doctor visits and put part of their income into health savings accounts.
The changes would apply to "able-bodied" adults and will not impact children, the disabled or the elderly, said Christina Corieri, the governor's policy adviser for health and human services.
The co-payments would be capped at 3 percent of a person's annual income and not apply to primary care. The new policy also will not affect pregnant women or the mentally ill population.
AHCCCS Director Tom Betlach called the premiums "unique and exciting."

"They provide the opportunity to really have the member generate some resources for dollars that can be used for services that are not typically covered by the Medicaid program," Betlach said. "We don't have a dental benefit. That is something that could be an example."
Recipients would place 2 percent of their income into savings accounts that could be used only for the additional services.
The plan has a five-year lifetime cap on benefits, which means people would have to find insurance in the private sector after that. Money left in the health savings account could be used to pay private health costs.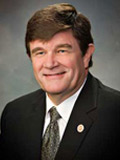 State Sen. David Bradley, D-Tucson, said he likes people being responsible for their health care but still had questions.
"If for whatever reason that able-bodied person doesn't participate and still show up at the emergency room, which they would, then what?" Bradley said.
AHCCCS care requires those in the program to work or prove they are actively seeking work. They can also be enrolled in school or or other job training to satisfy the requirement.
All of the changes must be approved by the federal government and would not be implemented until October 2016. The plan also counts on the Arizona Legislature to create laws to limit enrollment to five years and ensure payment from recipients.

Ducey administration officials said in the past the federal government has not been keen to approve work requirements on Medicaid plans. They hope these negotiations change that trend.
Read Ducey's Plan for AHCCCS

View at Google Docs
|

Download File