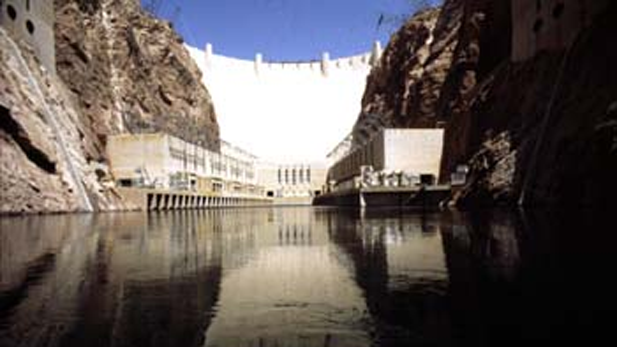 U.S. Bureau of Reclamation
Listen:
By Will Stone, Fronteras Desk
The ongoing drought is affecting more than water supplies in Arizona. Lake Mead's record low levels also mean a reduction in the Hoover Dam's turbine' ability to produce inexpensive hydro-electricity, officials say.
The current drought has reduced the dam's capacity to generate electricity by about 25 percent, said Bob Johnson of the Arizona Power Authority, which sells the dam's electricity.
Arizona and Nevada get about one-quarter each of Hoover Dam's power, and California gets the rest. The reduced supply will mean higher costs for electric utilities in Arizona that rely, at least partly, on the dam's power, Johnson said.
"To the extent that they have less inexpensive power, they have to go out and pay market prices for energy which is quite a bit higher than what they pay for hoover so there's an economic impact," he said.
The cost of Hoover's power can be anywhere from 50 percent to 75 percent below the market rate. Johnson said his agency projects the deficit in power will continue into next year.