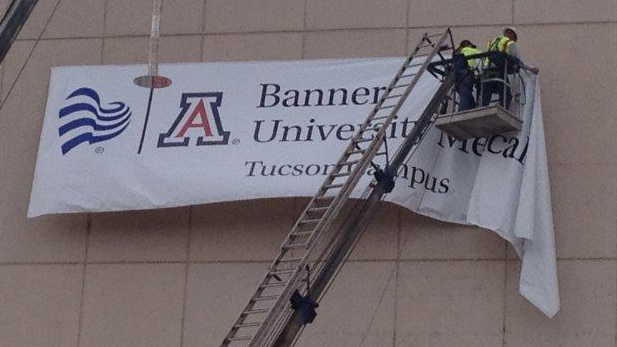 Banner UAMC
This story was updated at 12:38 p.m. to reflect new information from Banner Health.
Some employees of Banner University Medical Center in Tucson will be laid off as the hospital adjusts its operational model, the company said in a statement Friday.

"We are not sharing the specific number now as Banner fully expects most will find other jobs within the Banner system in the next three months," a Banner spokesperson said in an email.
A press release said "a small number" of employees will either lose or change jobs. There are 6,400 Tucson employees, and the layoffs will come from corporate and administrative departments.
More than 1,000 workers will receive raises that correspond with their new job titles, the release said. Most staff members will not see changes in their responsibilities or pay.
Those who do not find jobs within the new structure will get up to 16 weeks pay and benefits.They will also be assigned to a transition program intended to help them find jobs.
Banner Health reported that 90 percent of employees aided by the program after the 2014 merger with Casa Grande Regional Medical Center found other jobs with Banner.
Tom Dickson, CEO of Banner UMC, said in a March statement when the company took over UMC that it was contractually prohibited from making layoffs in its first six months of operation. The six-month mark is Sept. 2.
Read Banner's full statement here