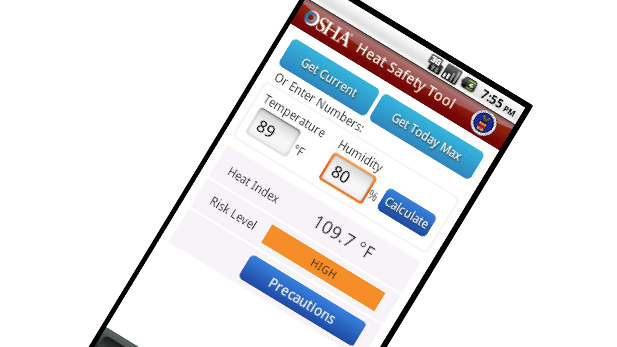 By Amanda Solliday, Arizona Science Desk
A new tech tool to help people know the dangers of heat illness and how to avoid it has been developed by a federal health and safety agency.
The application or app, for cell phones was developed by the U.S. Occupational Safety and Health Administration to calculate the heat index, offer information about signs of heat illness and avoiding danger.
Jesse Atencio of the Arizona Department of Occupational Safety and Health said that will raise awareness for people.
"Knowing the heat index will give them an understanding of, hey, this is what's going to be imposed on my body. This is what it's really going to feel like," Atencio said.
The heat index is a measure of temperature and humidity. Duration of exposure is also a factor, especially for people who work outdoors.
The technological approach is for everyone, but especially young people, Atencio said.
"There's so much of the younger generation coming into the work force that are really savvy with these apps, so we try and let them know there are other ways you can learn this safety and health stuff," he said.
In 2013, the last year for which information is available, Arizona had 151 deaths from heat, and more than 2,000 people visited emergency rooms with heat-related illnesses, state and federal statistics showed.
The heat app is available at osha.gov.
The Arizona Science Desk is a collaboration of public broadcasting entities in the state, including Arizona Public Media.