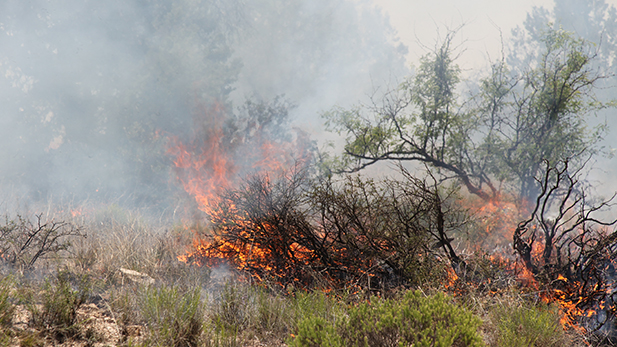 'Fire does have a role in natural landscapes.' - Coronado National Forest Spokesperson Heidi Schewel

Zac Ziegler
Listen:
A lack of snow and an abundance of dry vegetation on wild lands are priming Arizona for a severe fire season, federal officials said Tuesday.
But California and the Pacific Northwest might have it worse due to the weather patterns that caused late spring rains to hit Arizona.
"What's referred to as El Niño– it's brought up more moisture through the Southwest than we normally see," said U.S. Forest Service Chief Tom Tidwell "But what also happens in an El Niño is you see much drier conditions up in the Pacific Northwest."
A dry Pacific Coast could adversely affect Arizona's ability to fight fire this season.
Local fire officials said a busy season in other parts of the West could stretch resources thin across the region, leaving crews competing for the resources they need.
It could also lead the U.S. Forest Service and other public land agencies to borrow firefighting money from funds meant for fire prevention measures such as prescribed burns.