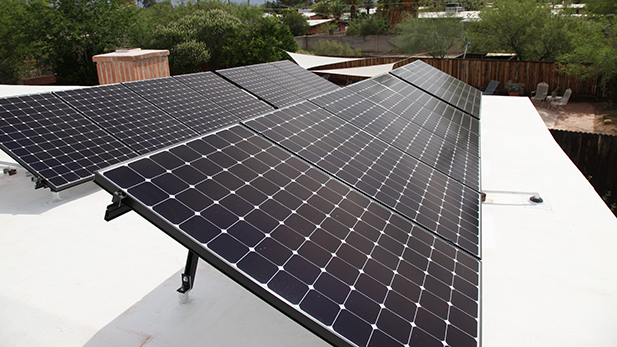 Zac Ziegler, AZPM
A public meeting on the rate Tucson Electric Power pays for excess rooftop solar is scheduled for Wednesday.
The meeting will be held at 10 a.m. in the state government building at 400 W. Congress St. in downtown Tucson.
TEP has asked the Arizona Corporation Commission to adjust its net metering rate for any solar installation completed after June 1 to be even with the rate it pays large-scale solar producers.
TEP said the adjustment would lower the amount a customer with solar panels saves by more than 20 percent.

For more coverage on the solar industry in Arizona,
click here
.