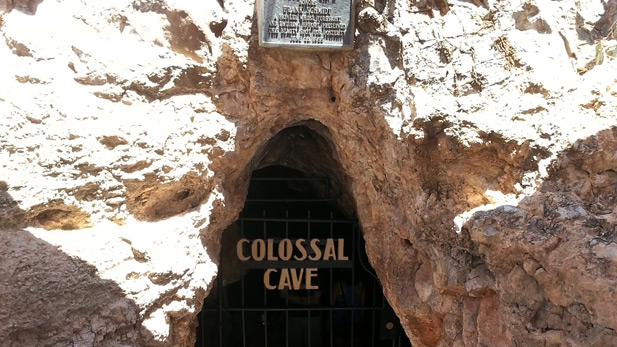 There are $3 million in improvements for Colossal Cave Mountain Park in the recommended 2015 bond package.

PHOTO: Laura Markowitz
Pima County selected Ortega National Parks to operate Colossal Cave Mountain Park.
The county decided to look for a new management company because Colossal Cave Mountain Park has been poorly managed and attendance is in decline for years, officials said.
In some cases, managers made payroll by infusing thousands of dollars of personal savings into the park's operation.
The park is on the southeast side of the metro area, and this will be the first time management has changed in 52 years.
Two companies submitted bids to operate the park. The other bidder was Cave of the Winds.
Pima County selected New Mexico-based Ortega National Parks and the two are negotiating a contract.
"They have been very successful inviting people to enjoy nature parks, but they also felt that you needed to add a little adventure, so they also talked about adding a trip through some of the scenery in a zip line," said Tom Moulton, Pima County's economic development and tourism director.
Ortega manages natural tourism sites in several states, including Carlsbad Caverns in New Mexico and hotels in Death Valley California. That is one of the reasons it was selected, Moulton said.
While the contract is under negotiation, Moulton said the company will pay Pima County a small fee and get a small percentage of the profits.