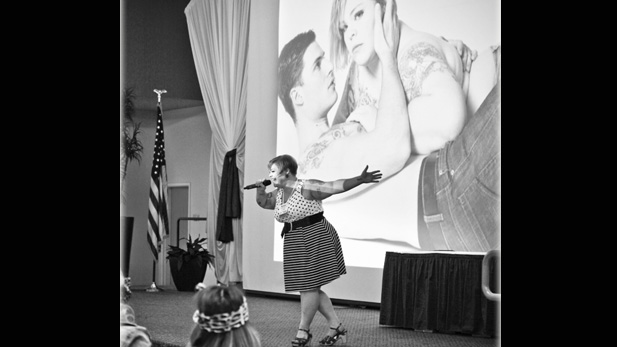 Listen:
The second annual Body Love Conference will open in Tucson this weekend.
The conference will convene participants and presenters of all sizes, shapes, shades, gender identities and physical abilities.
Last year more than 400 participants attended and organizers expect a bigger crowd this this year.
According to its website, the conference is a progressive event at which participants can celebrate and inspire each other – and themselves.
Jes Baker, who blogs as The Militant Baker and has become a national body image activist, started the Body Love conference. She said it's not just about feeling beautiful, but more importantly, choosing to live life as you see fit.
"Because when you're free to live your life, magical things can happen for you, for the people around you, for you community, for the world. That's the whole point," she said.
The conference will take place at Pima Community College's West Campus all day Saturday and tickets are $25.