Donating time or money to a good cause is one thing, but what about blood? For many, that's harder to do, but blood is a resource that is always in demand.
AZPM producer Mitchell Riley visits an American Red Cross donation center with Greg Cogoli, volunteer coordinator for blood services for the American Red Cross in Tucson, who is passionate about donating.
Riley then spends time at Tucson Medical Center with Betty Halvorson, a retired nurse who is dependent on regular blood transfusions to survive.
Listen: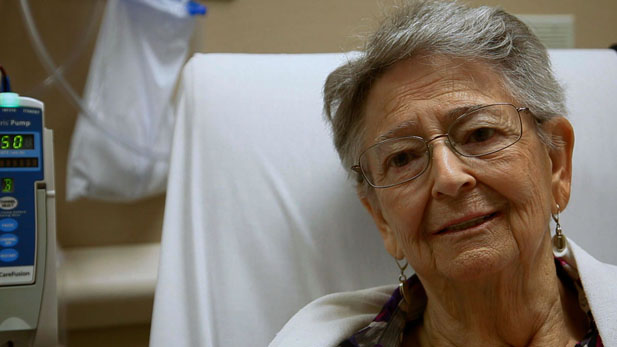 Betty Halvorson receiving one of her regular blood transfusions.