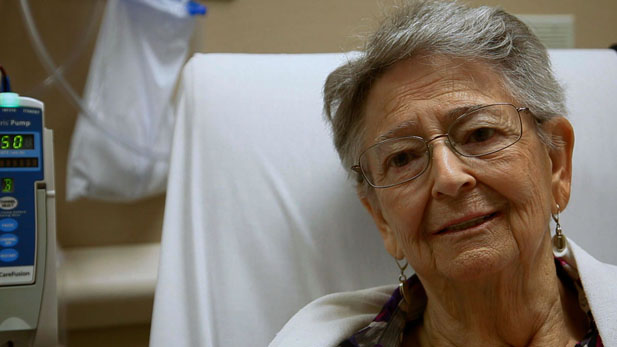 Betty Halvorson receiving one of her regular blood transfusions.
Featured on the May 29th edition of ARIZONA SPOTLIGHT with host Mark McLemore:
Listen:
ARIZONA SPOTLIGHT
airs Fridays at 8:30 am and 6:00 pm, and Saturdays at 5:00 pm, on NPR 89.1 FM / 1550 AM.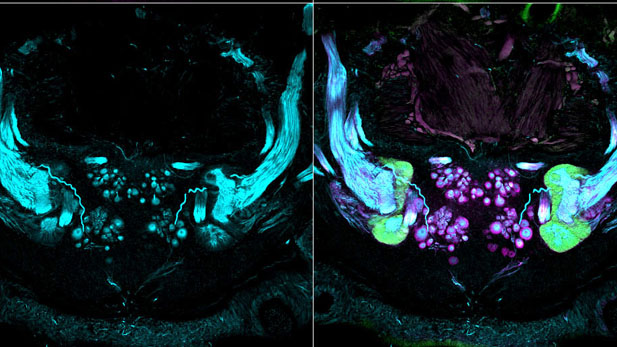 Cross section of nerve bundles entering the brain of a sand worm (Nereis virens), stained with fluorescent dyes (three colors merged on right).