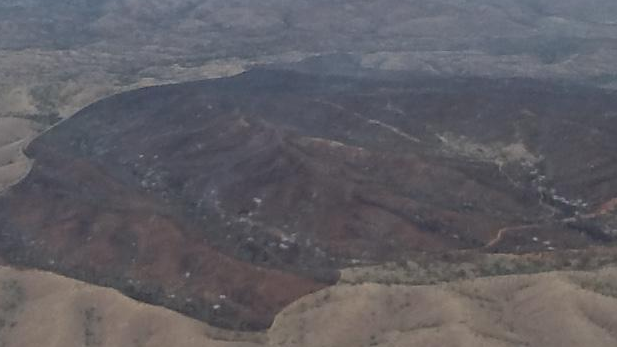 Smoke from Oak Tree Fire (center right) drifts to east. This aerial view is from the south with State Route 83 on left side.

Incident Information System
A brush and grassland fire north of Sonoita was 90 percent contained as of Saturday morning, with little chance of spreading further, a federal report said.
The Oak Tree Fire burned 2,023 acres, mostly on Coronado National Forest land, said a report on the federal Incident Information system website.
Most of the nearly 200 firefighters at the scene were being sent home, and a small cleanup crew remained.
The fire started Wednesday afternoon, sparked apparently by a vehicle fire. It spread quickly in its first 24 hours but was slowed by aerial retardant drops and ground crews.