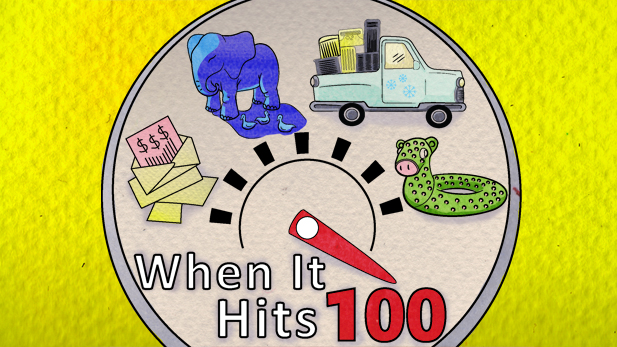 Illustration by M. Roxbury, AZPM
Listen:
Time to scrape down the swamp cooler and crank up the air conditioning. Summer is upon us, and with it, a look at what happens. This is the first installment of our week-long series, When It Hits 100.
During the peak of summer, air conditioning service technician Andrew Chiddix might work into the evening to get the cool air flowing to Tucson homes.
"Just last weekend my boss called me and he said, 'Hey, my AC isn't working," Chiddix said. "So, I had to go over there and replace a part for him."
The worst jobs? Those are the ones in which he opens the outdoor part of the unit to find chewed wires. It's a tell-tale sign of packrats.
"Sometimes when they get chopped up by the blades of the AC on the outdoor motor...It's not pretty. It's not nice." Chiddix said.
Chiddix doesn't mind the mechanics of the job. He boils down one of the most common problems, a busted capacitor as "two wires and a screw."
That device controls how much power goes into the unit and could be the difference between triple-degree temperatures and a cool breeze.